EnziAfrica offers entrepreneurs and African leaders, those aspiring and those expanding, an opportunity to connect with us, share experiences, grow and ultimately learn how to bridge the gap between where you are right now and where you want to be. EnziAfrica unlocks your personal and business potential to achieve true sustainable success.
Our programmes will help you accelerate your personal and business success, as well as support you in manifesting the goals you desire. We have seen numerous entrepreneurs that have taken part in our programmes and business coaching sessions flourish and overcome their limiting beliefs through their interaction with EnziAfrica.
Here's what to expect during your strategic coaching session*:
*Please note that these sessions are in South African Standard Time (SAST)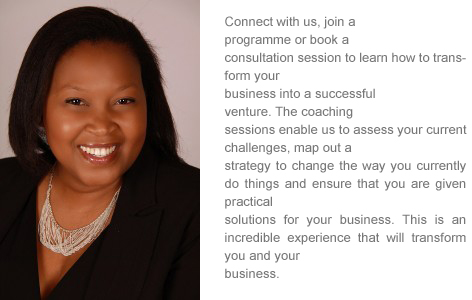 The journey that we embark on with each entrepreneur leaves us inspired and motivated to keep growing successful and sustainable African businesses, you can never stop learning!
Here's what our incredible entrepreneurs have to say about their experience with EnziAfrica: